How to make Christmas food | Drink series
How to make Christmas food | Drink series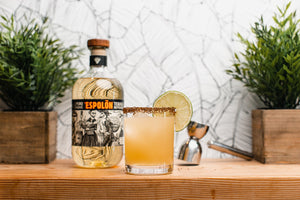 Regarding the classic Christmas recipes, it has come to an end. After the classic Christmas recipes that we discussed with you before, from the appetizer, main dish, side dish, and dessert. With these sumptuous dishes, how can you avoid drinks and alcohol? Today we will discuss the Christmas beverage series with everyone. The editor himself has a special liking for mulled wine, but today we are about to discuss the classic beverages of North American countries with you.
Eggnog
Around Christmas, the eggnog in the supermarket began to appear on the main shelves. Eggnog itself does not contain alcohol, and the main ingredients are milk, cream, eggs, and various spices. Many people add rum or brandy when they drink, which becomes the "Tom and Jerry" cocktail mentioned below.
Tom and Jerry
Picture Credit: Cheersonline
Tom and Jerry here are not cartoons, but a traditional Christmas cocktail in the United States. Its method is extremely simple, that is, add rum or brandy to the eggnog, heat it, and put it in a mug to become the most authentic cup of Tom and Jerry.
Hot Buttered Rum
Picture Credit: Delish
Christmas is a cold winter, so Christmas drinks are mostly hot drinks with a little alcohol. This hot butter rum is a mixed alcoholic beverage, usually made of butter, rum, hot water or cider, plus sugar and spices.
Apple Cider
Picture Credit: @Anshu A (from Unsplash)
Although it is called Cider, this cider does not actually contain alcohol. It is actually unfiltered natural apple juice without added sweeteners. Apple juice is called Apple Cider, which is unique to the United States and Canada. In order to distinguish it from the real Cider, the alcoholic cider is generally called "Hard Cider" in the United States.
It's another year for Christmas, and in a strong festive atmosphere, it is such a happy and beautiful thing to prepare a sumptuous Western-style meal for the family. Only once a year, let us prepare a western food feast, and meet a different happiness with our family in the Christmas food atmosphere. Have you collected all the Christmas dinner menus for everyone? Or have you already started?

The romantic and warm holiday atmosphere of Christmas has spread across the ocean to all corners of the world, becoming a big party for friends all over the world. The outside is icy and snowy, but inside the house is a warm, Christmas tree full of gifts, romantic red wine dinner, and the joy of partying with friends and family are all intoxicating. This Christmas, with each other's company, the winter night is getting warmer. On behalf of the Geryon team, the editor wishes everyone a Merry Christmas! Happy New Year in advance!